---
Gideon
---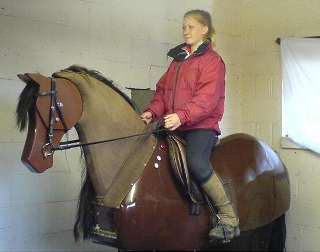 Gideon is a 100% bomb-proof bay gelding who has five paces: walk, collected trot, medium trot, collected canter and medium canter. He is ideal for riders wanting a gentle return to riding, to improve position and muscle tone and for generally keeping fit.
This makes him ideal for nervous / novice riders as well as those who are returning to riding after injury or long break.
A saddle is provided but if you wish to use your own this is possible.
Outside trainers and instructors are welcome.
It is possible to have a lesson on Gideon or, once you are familiar with him, to use him on your own.