At WEC we have small team of dedicated and loyal staff who keep up the high standards of horse care and instruction.
Sally Wilkin - Proprietor and Chief Instructor
Sally has been riding, competing and teaching all of her life. She holds the BHSAI and teaches all standards of rider and horse from complete beginners to competition riders at affiliated level. Although she has competed in BS and BE competitions, her main focus now is on dressage and has competed at National and Regional Championships, Area Festivals and other championships. She particuarly specialises in dressage to music and can help with putting together floor plans and music for anyone interested. She has trained her own horses to advanced level and particulary enjoys bringing on her homebred horses.
---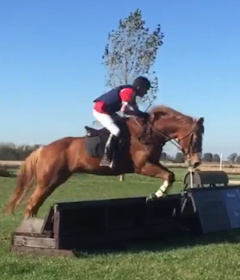 Philip Maskell - Yard Staff
Philip started at WEC in June 2000 and has never left! He has trained on the yard and holds an NVQ Level 3. He has completed in dressage, show jumping and cross country competitions.
---
Penny Miller - Yard Staff
Penny joined WEC when she left school at 16 and has trained up through the levels to gain an NVQ Level 3. She owns her own ponies and has competed in dressage, show jumping and cross country competitions.
---
Jo Hopping - Yard Staff
Jo joined the team in January 2019 as a part time member of staff having previously worked on studs including Juddmonte. She owns two beautiful Whippets, Ivy and Ghillie who accompany her to the yard.
---